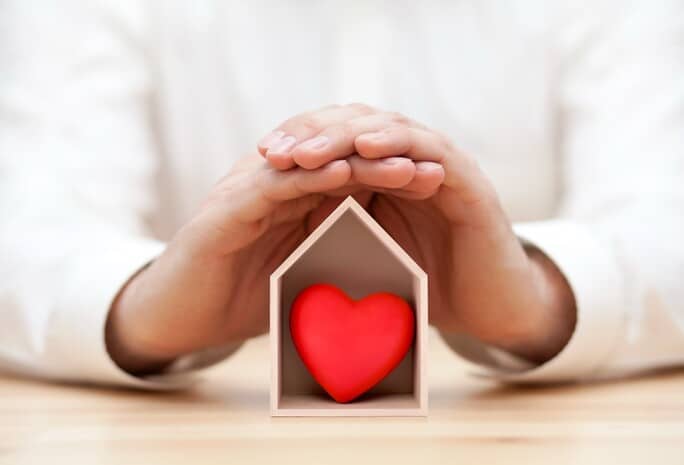 Understanding Legal Protection for Tenants in the UK Rental Market

The last year or so has been challenging for everybody and has led to much uncertainty in the private rental market.
What can landlords do to cope with the financial impact of late rent payments?
How are tenants protected from eviction if they are on furlough or have lost a job?
Who is responsible for mortgage interest or defaults in a non-payment scenario?
As in any situation, the starting point is always to understand the law, what support is in place, and go from there to find a fair resolution.
This guide collates answers to the most frequently asked questions we have received at The Law Firm Group over the last few months.
If you are having difficulties with your rental accommodation, we'd always recommend getting in touch, as the rules and guidelines do change rapidly.
What Eviction Notice am I Entitled to from a Private Landlord?
One of the significant changes of late has been an extension to the notice periods required.
If a landlord wishes to evict a tenant, under Section 8 due to non-payment of rent, before the pandemic hit our shores in March 2020, they would have needed to give just two weeks notice.
Further changes have increased the minimum notice period from three to six months, and these rules are set to remain in place until at least March 2021.
Landlords can also consider a Section 21 notice, which is called a 'no-fault' eviction. The same six-month notice period applies, and landlords need to provide information about how the pandemic has impacted their tenants.
There are some scenarios where these notice periods are not required:
Where the tenant is over six months in arrears with their rental payments.
There is evidence of illegal activity, or serious scenarios such as a tenant causing damage to the property or domestic abuse reports.
In a Section 8 notice filed due to arrears over six months, the notice period is reduced to four weeks.
Courts have also put in place delays and deferrals for many hearings, as they operate at a reduced capacity.
There are some cases where a remote hearing is available to expedite proceedings where an in-person hearing isn't possible – please contact The Law Firm Group if you are facing any severe circumstances around an eviction. We will recommend the best steps forward.
Do Tenant Protections Work Against the Rights of Rental Landlords?
It's a complex scenario. A landlord might be suffering a financial impact due to late rent payments from a tenant, but they cannot evict that tenant without giving a reasonably long notice period.
However, it's worth considering the options available for landlords and property investors, and what they can do to support tenants struggling in an uncertain climate.
Landlords can:
Seek mortgage payment holidays from buy to let lending providers; there are rules about how many holidays you can request in any one year, and for what length of time. Still, most lenders have been understanding and offered non-standard options to help landlords support their tenants without ending up in a mortgage default.
Agree on rent holidays. The rent owing isn't cancelled, but is deferred. This option is ideal where a tenant has suffered an income drop due to furlough scenarios or has been made redundant. In this situation, the tenant has a rent-free period to get their affairs in order and can agree to a repayment schedule with their landlord to bring things back up to date.
Ask for independent legal advice where an eviction notice is required, particularly where there is a very long period of non-payment of rent, and if this began before the pandemic. There are options available to protect the rights of landlords as well as tenants, and our property experts can advise.
We'd also recommend thinking about what amicable resolutions there are to protect tenants' rights, without causing unnecessary suffering for the landlord.
There have been widespread job cuts across the UK. So in many cases, it is preferable to agree to a rent holiday, avoid losing an otherwise good tenant, and offer them some breathing space to find a new role, or apply for eligible benefits.
In any case:
Landlords may not evict a tenant without six months notice unless in exceptional circumstances.
Tenants have the right to request a payment holiday or a rent negotiation, although landlords do not necessarily have to agree.
Bailiffs are not operating during national lockdowns unless in critical cases, so they are unlikely to accept any new contracts until regular business resumes.
How Do the New Rules Impact a Commercial Property Lease?
As well as private tenants, commercial businesses renting their premises also have protection from eviction.
Many companies have been prevented from trading, or have had to scale back operations considerably. In most cases, furlough schemes offer up to 80% of employee's pay, but some of the discretionary grants only scratch the surface of trading losses.
To help alleviate the pressure, the government announced a moratorium on commercial evictions until 31st December 2020. This has since been extended until 31st March 2021, in line with the new lockdown.
The rules mean that landlords and commercial tenants have a three-month window to discuss any non-payment of rent. That doesn't mean that businesses can decide not to pay their rent, and they should definitely do so if they are financially able to.
However, it does mean that a company who has not been able to trade normally for the best part of a year cannot be evicted from private rental premises, at least until March 2021.
Alongside new legislation about evictions, the government has also announced that it will thoroughly review commercial landlord and tenancy laws.
We don't yet have any detail about what that legislation review will look like, but will be sure to let you know when we do!
In both commercial and residential rental markets, the focus here is on facilitating more amicable negotiations, avoiding litigation or evictions, and helping landlords foster better communications with their tenants during challenging times.
If you are concerned about your rental property's security, or are a landlord and struggling to implement the new rules, please get in touch with The Law Firm Group.
Our Property and Conveyancing Teams have years of experience in resolving such issues quickly, professionally and successfully. We're here to help both in the coming months as we all adjust to the new laws as they are announced, and for the years to come.