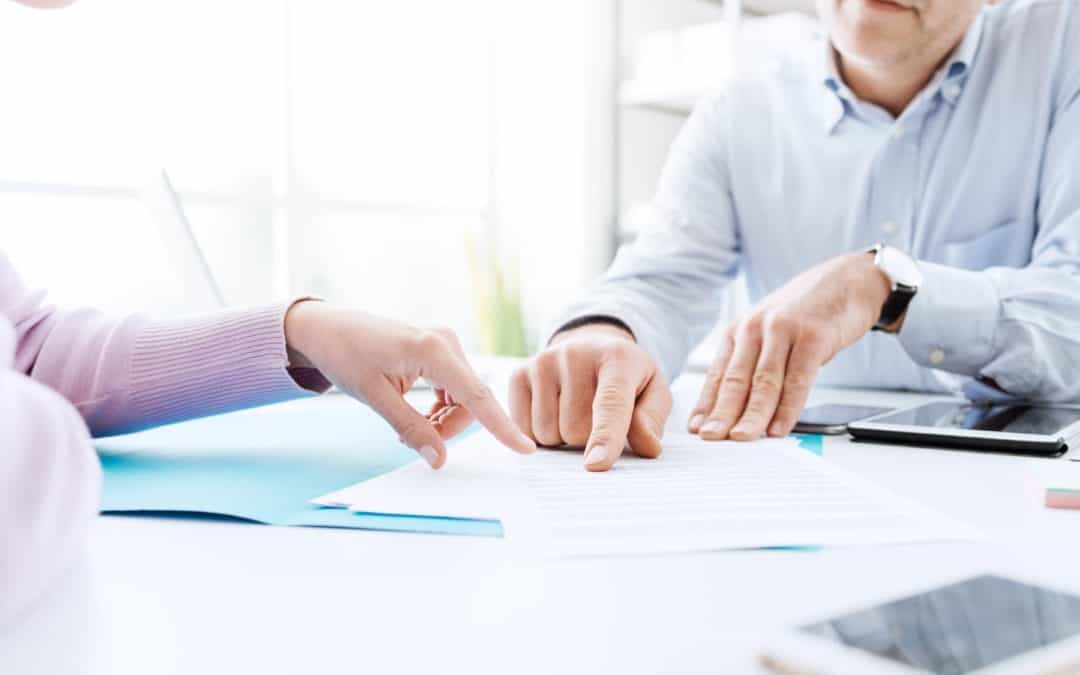 Employment Disputes and Investigations: How to Prepare
Dealing with employee disputes can be highly challenging for HR departments and business owners, even if they are confident that there hasn't been any wrongdoing on their part.
Many such cases involve conflicts between employees, but delving into the circumstances and making clear, fair decisions can be highly geared, with the potential for severe repercussions if anything is overlooked.
When a dispute has progressed to legal action or a tribunal, seeking professional legal assistance is imperative.
However, consulting an employment expert from The Law Firm Group may mitigate that progression by following a clear strategy to achieve a satisfactory outcome earlier on.
Let's look through some of the advice our business solicitors have to offer about preparing for investigations into employee complaints.
Planning Employee Dispute Investigations
Whatever the HR issue, and whether you're conducting an assessment yourself or organising a visit from an external adviser, the first step is to clarify the purpose of the process.
That means detailing:
What objectives the investigation intends to reach.
The project's scope – in terms of timescales, involved parties, locations and other relevant factors.
A planned approach showing how the inquiry will proceed, ideally specifying anticipated timescales.
By setting out your expectations in a Terms of Reference document, you can reassure stakeholders that a review is taking place and what outcomes it is expected to deliver.
Understanding Employment Allegations
Next you'll need to identify the allegations made or issues raised that require investigation and command a decisive outcome.
For example:
Are there documents, contracts, correspondence or paperwork involved?
Which individuals should be asked to contribute to the assessment?
How will you approach those interviews to gain the greatest clarity? Would a discussion away from the workplace be beneficial? Could a written statement be helpful?
If you opt for in-person interviews, particularly if there is a potential criminal aspect to the allegations, you must ensure that individuals called upon understand that they have the right to seek legal advice beforehand.
It may be necessary to notify the police or an industry regulator in serious situations, so it might not be as simple as an internal inquiry.
Should you be dealing with a possible illegal event or an accusation that could constitute a crime having been committed, ensure you speak to a qualified business legal professional before taking things further.
Appointing Senior Managers to Address Staffing Conflicts
Once you have a defined investigatory scope and have assessed all the information gathering exercises required, it's time to establish which senior manager will conduct interviews and come to decisions.
There are lots of factors involved in choosing the most suitable individual for the appointment:
They should not be involved in the allegation or be one of the people identified as a contributor.
Any investigator must be impartial and independent without bias against any party involved.
The designated person needs to have authorisation levels and permissions to access confidential documents as required to conduct a thorough inquiry.
In some cases, it is preferable to appoint an external investigator to look into serious conflicts or employee allegations. An accomplished solicitor can assist with this.
Supporting Staff and Managers Involved in Employment Allegations
Whether you have been accused of inappropriate actions, need to participate in an investigation, or bear the burden of responsibility for establishing the outcome, an employment dispute can be stressful.
As a business owner or manager, it is essential to ensure everybody has appropriate support throughout the inquiry, including those out of the office or on temporary 'garden leave'.
We'd also suggest considering the working environment and how tensions or disruption to the normal workday pattern might affect those not involved.
Mental health considerations are key, and acknowledging the difficulty of the scenario is step one.
From there you can signpost support services, such as counselling or workplace assistance programmes, and encourage anybody finding things challenging to speak up and receive the help they require.
Transparency can also help. Pretending nothing untoward is happening can exacerbate tensions – and it's highly unlikely that a dispute or conflict has gone unnoticed!
Businesses may benefit from reduced staff anxiety simply by offering updates about the formal investigatory process.
Once the investigation concludes, and decisions are reached about the outcomes, it remains vital to think about how those changes might affect individuals, teams, and managers, even those outside the inquiry's scope.
Ensuring That Workplace Disputes Are Managed Fairly
Parity is crucial, and you must treat each party with equal rights, fairness and consistency.
For example, suppose you've offered an employee instigating a complaint time away from the office, legal support, or the option to bring somebody with them to an interview.
In that case, you must afford those same choices to the accused.
Any lack of equality can be seen to assume the outcome or make decisions about the guilt of one party before an investigation has revealed the facts.
Legal Privilege and Its Impact on Employee Conflicts
Legal advice privilege is the protection that applies to correspondence between a solicitor and their client in the process of securing legal guidance.
This classification typically applies to:
Client/lawyer communications.
Dialogue between the client and lawyer (or third parties) regarding litigation proceedings.
Privilege doesn't always apply to advice sought in an employment conflict investigation.
However it should still be maintained and protected by avoiding involving too many individuals in confidential legal matters.
Any documentation containing private information should be circulated carefully, in a controlled manner, and never to anybody who doesn't need access to the details.
Producing a Workplace Dispute Investigation Report
When an investigation has finished and all the information collated, the appointed individual should include this in a report.
That document details their findings and explains why decisions have been taken.
It may be that the investigator does not have the final say in any actions, in which case they draft the report and circulate this to the directly involved parties – accuser, accused and decision-making authorities to begin the next step.
Note that data protection considerations apply, and the investigator should pass the same report to everyone without any changes in tone or guidance about interpreting the statement's content.
If, for any reason, the investigator decides that one individual should receive a redacted or summarised copy, they need to explain why.
Following each of these steps methodically will stand your business in good stead to tackle a complaint or conflict.
An employee dispute can cause severe disruption, including reputational damage. Investigating correctly may reduce the risk of escalation to a tribunal or lengthy court case.
Please get in touch with The Law Firm Group for any further guidance about employee conflict investigations or for advice about the best way to resolve workplace issues to the benefit of all.