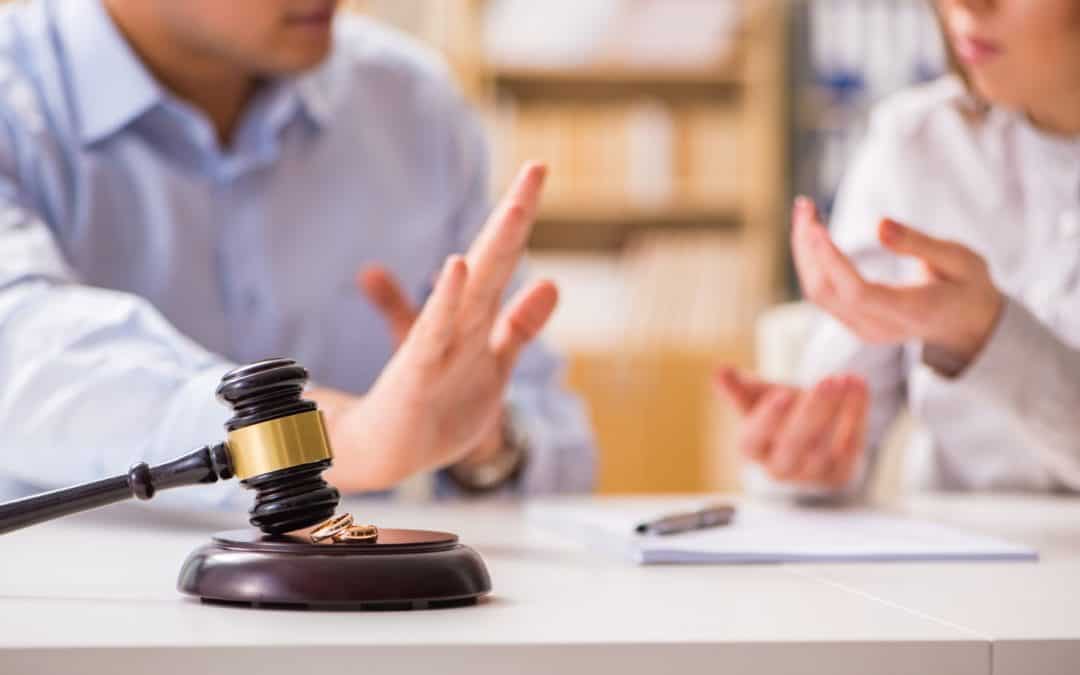 The Typical Divorce Mistakes to Avoid: From the Family Law Experts
Divorce and separation can be overwhelmingly emotional and stressful.
There is no doubt that upheaval, moving home and dealing with finances and child custody are hugely impactful.
Even if you've experienced divorce before, it's easy to fall into common pitfalls, making hasty decisions that may not be in your long-term interests.
Let's work through some of those typical divorce mistakes and how an experienced family solicitor from The Law Firm Group can help steer you through to a positive outcome, ready to move forward with confidence.
1. Assuming Your Decree Absolute Removes all Financial Ties
While there are several options to self-manage divorce proceedings, this fast-track solution often skates over important issues, such as dealing with the separation of joint finances.
Once your divorce is finalised, there is a misconception that you now have no financial connection to your ex-spouse – but this isn't correct!
Married couples may have multiple assets or obligations, such as:
Education costs and expenditure related to children.
Mortgages and rental agreements.
Joint bank accounts, loans or savings.
Investment assets or rental property.
A financial order is strongly advisable and means you can make a clean break without the threat of claims being made against you in the future.
2. Failing to Plan for Future Financial Security
Often, separated couples want to reach a quick agreement, so they might agree to a nominal proportion of the marital assets without an in-depth assessment of their circumstances and future requirements.
Practically, committing to receiving, say 50% or 60% of assets, may not provide for your needs and might even mean losing your home if you cannot comfortably cover mortgage costs alone.
A careful analysis of the true value of your marital assets, along with financial planning, is necessary and will ensure you make decisions about how best to divide assets without hitting a stumbling block in a few months.
3. Entering Into a New Marriage Before Resolving Disputes
Finding a new partner can be a wonderful experience for somebody who has gone through the rigours of divorce – but if you decide to remarry before you have tied up financial disagreements, it could be costly.
It's important to understand that a new relationship, or even booking a wedding date before your Decree Absolute has been issued, could complicate matters considerably.
For example:
If you remarry before you have a financial order in place, you may sacrifice the right to apply for such an order.
Pension claims are still permitted after remarrying, but you cannot depend on the Matrimonial Causes Act 1973 to protect your interests.
Instead, claimants must process any financial claims through an application under the Trusts of Land and Appointment of Trustees Act 1996.
In essence, a financial order post-remarriage affords the courts less discretion to make fair, equal judgements and carries much stricter legal terms.
4. Making Child Maintenance Agreements Based on Capital Assets
Many divorce proceedings involve a discussion about contributing to the primary care for shared children.
That could be through a lump-sum payment, ongoing remittances, or a higher proportion of marital assets.
However, our advice is never to offset ownership of assets, such as a home, against any agreements made about child support payments.
It is seldom, if ever, wise to offer a larger asset share instead of financial child support.
Even if you agree to this, it does not mean that you have satisfied your obligations, as determined by the child maintenance agency.
5. Discussing Divorce Particulars With Children or Your Ex-Partner
Particularly where a divorcing couple shares children, an amicable co-parenting relationship is ideal.
A common mistake is to discuss the divorce with family members, often to relieve the burden of stress, but this can cause severe problems.
Children are not emotionally mature enough to absorb the complexity of adult issues and shouldn't be involved in the specifics of a divorce agreement, especially if this is a contested matter.
If one parent speaks negatively about the other, shares information about poor conduct or attempts to influence proceedings by divulging details, this could backfire.
6. Accepting Unresponsive or Difficult Behaviour
Unfortunately, some individuals will make a divorce as challenging as possible, even where the other party does not believe this is justified.
There is little anybody can do to prevent this, whether the courts, solicitors or a judge – and, in some cases, even a legally valid court order will not be sufficient to correct non-compliance or a refusal to respond.
Our advice in these difficult circumstances is to work with a skilled solicitor to make sound suggestions about the best way to proceed.
Solutions may include enforcing a court order without direct personal involvement or consulting a divorce coach to recommend steps to achieve a more acceptable result.
7. Relying on Casual Divorce Advice
Millions of people have been through a divorce, but it is inadvisable to take legal advice from anybody outside of an accredited solicitor or lawyer.
Family and friends may have your best interests at heart.
Still, it is crucial to recognise that every divorce is unique, agreements made elsewhere may not be suitable for you, and the applicable laws relevant to any past petitions may have changed.
Our family law solicitors don't offer one-size-fits-all solutions and take the time to understand your circumstances before making recommendations about the best way to move forward with your divorce.
8. Unloading Anger or Frustrations Publically
Social media is a common outlet for the anxiety of divorce but is a public medium that is usually accessible to a far wider number of people than those in your immediate family and social circle.
It is not unheard of for opposing legal teams to present information in court that has been published online.
You should not post anything or share information via email or text message that you wouldn't be comfortable presenting to a judge in divorce court.
9. Applying for a Court Action Without Exploring Other Methods
Court action can feel vindicating for a party who believes they have been wronged but should be the last resort if there is no other opportunity to reach a reasonable solution.
The Law Firm Group can advise on a range of alternative dispute resolution techniques, such as:
Negotiation between solicitors.
Mediation, with an impartial mediator to assist.
Arbitration, a more flexible solution than taking a case to court.
While court action may be necessary, it can be costly, draining, and a high-risk strategy, with no control over the binding decisions made by a family law judge.
Therefore, if you haven't assessed the viability of an out of court settlement, it is strongly advisable since you retain better control over the results and will likely save considerable expense and stress.
10. Attempting to Self-Manage Your Divorce
We recognise that individuals may believe it will be faster and cheaper to manage a divorce by themselves, but the outcomes are rarely successful.
Divorce, even if peaceful, can be complex, and the legalities surrounding it are technical.
At the very least, we would advise you to take legal advice to ensure you set clear expectations, understand the available options, and avoid committing to an agreement or signed resolution before you appreciate the various potential outcomes.
For more assistance with managing divorce and avoiding the common mistakes explored here, please contact The Law Firm Group for friendly, professional support.